> Download Wen's CV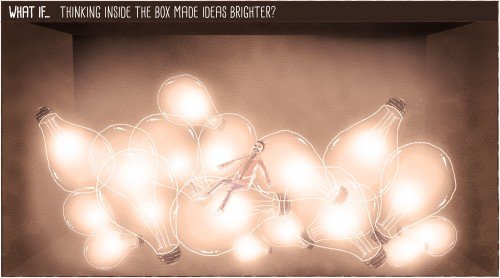 Wen's mom said he started reading when he was 3 – he suspects he was more like 5 – but it wasn't long before he began writing his own stories, then making his family watch him put on shows in the living room. It's no surprise that his imagination and flair for storytelling propelled him into a career as a writer.
By combining strategic empathy and 10 years of marketing expertise, Wen works with teams to build a bridge between business and creativity. Whether it's through writing engaging content, leading a branding workshop, or developing a powerful creative strategy, Wenner's approach is always the same: give the audience a simple and beautiful story to connect with — every time.
Wen's current projects include content writing for eBay Inc., messaging strategies for Google and QuickBooks, and creative strategies for niche fashion brands (like SheShreds.co and alleles.ca). Before that, he worked for Digitas, Razorfish, and EnergyBBDO agencies on brands like the Canadian Cancer Society, Kellogg's, Mary Kay, and even Santa Claus. Prior to those clients, he helped produce and promote content for the world's first music portal Tunes.com — in partnership with RollingStone.com, TheSource.com, and DownBeatJazz.com.
A student of dance and the cello, Wen is combining passions for both movement and storytelling with certifications in Pilates and Wellness Coaching (p.s. it never hurts to have a health expert on staff when working on stressful projects). He is also pleased to serve on the board of The Laurel School, helping to shape the confidence and well-being of young learners.
Wen moved to San Francisco from Montreal, by way of Chicago, where he received a B.A. in Communications from DePaul University. And, on occasion, he still puts on a show or two in the living room.
Specialties:
Plan and facilitate branding workshops; Develop inspiring creative briefs & strategies; Use research to resolve business challenges